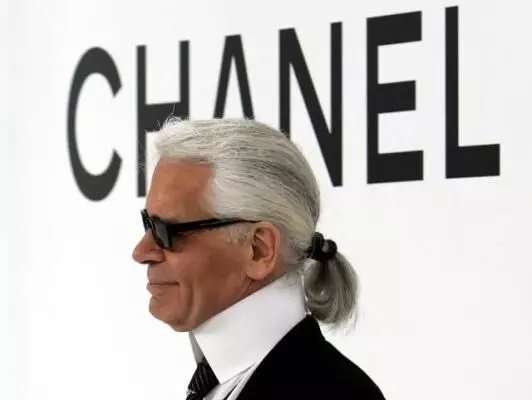 Virginie Viard succeeds late Karl Lagerfeld Late Karl Lagerfeld, Fashion's Commander-in-Chief (Photo credit Reuters) Popular fashion brand, Chanel has named Virginie Viard successor of late Karl Lagerfeld, its creative director who died at 85 on Tuesday, in Paris. Lagerfeld, 85, joined Chanel in 1983 as artistic director, and Viard was named as his studio […]
Virginie Viard succeeds late Karl Lagerfeld
Late Karl Lagerfeld, Fashion's Commander-in-Chief (Photo credit Reuters)
Popular fashion brand, Chanel has named Virginie Viard successor of late Karl Lagerfeld, its creative director who died at 85 on Tuesday, in Paris.
Lagerfeld, 85, joined Chanel in 1983 as artistic director, and Viard was named as his studio director four years later in 1987.
The fashion house confirmed the news of Viard taking over in an Instagram post containing a tribute to Lagerfeld.
"Virginie Viard, director of Chanel's fashion creation studio and Karl Lagerfeld's closest collaborator for more than 30 years, has been entrusted by Alain Wertheimer (Chanel CEO) with the creative work for the collections, so that the legacy of Gabrielle Chanel and Karl Lagerfeld can live on," the later part of the post said.
The late fashion icon had described Viard as his right hand man in an interview with Elle magazine in 2018.
He said, "She is my right hand and my left hand, our relationship is essential, doubled by a very real friendship and affection."
Viard who had gotten to know the private life of Lagerfeld over the years in return said, "I try to anticipate what he would like.
"I love to please him but also surprise him. He is very sensitive, like all creative people, but very faithful and generous which might not be what people would guess."
Instantly recognisable in his dark suits, pony-tailed white hair and sunglasses, Lagerfeld was best known for his association with Chanel but delivered collections for LVMH's Fendi and his own eponymous label.
Rumors of Lagerfeld's ill-health had swirled after he failed to show up at Chanel's January show in Paris for his customary bow.
Source & Photo Credit: NAN