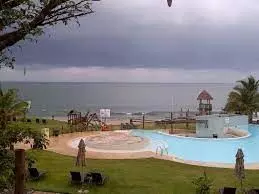 Nigerians, globally recognised as fun lovers , now have to consider survival over other things as the cost of living continues to soar.
Tour operators say the crave for leisure and recreation by Nigerians is fast diminishing owing to rising cost of living .
Some of the operators ,in separate interviews with the newsmen on Tuesday , also expressed concern about poor patronage owing to the development .
Nigerians, globally recognised as fun lovers , now have to consider survival over other things as the cost of living continues to soar.
Tour operators are professionals who package tours to local and international tourist sites.
The tour operators, who spoke to newsmen, attributed the cause of the low patronage to high cost of air and road travels, resulting from fuel price hike.
Mr Jibola Oluseye, Chief Executive Officer, iTravels and Tours ,said business had not been good since the beginning of 2023.
Oluseye said he was only able to package four tours in 2023, just two fewer than the four tours he packaged in 2022.
According to him, business was better before the increase in fuel pump price and COVID-19 pandemic.

He said he had also observed that many Nigerians were now relocating abroad to live temporarily or permanently owing to the economic situation in the country.
He noted that to continue to be in business, he had to create beach camping activities for his clients, because it is less expensive unlike lodging in hotels.
"Since the beginning of 2023, rate of travels has dropped, people now take interest in traveling abroad than exploring attractions within the nation.
"Change of government, elections and cash crunch,have also affected our business drastically, but even after all these, increase in transportation cost is discouraging people from going for leisure.
"Surviving in the industry demands being creative, engaging in collaborations and having prior knowledge of the facilities an intending visitor is to be lodged," he said.
Oluseye urged hoteliers and other service providers in the hospitality value chain to desist from marketing products visitors would not eventually gain access to.
He said this had been a problematic issue,affecting trust between tour operators and their clients.
"Service providers in the hospitality industry are not helping us, like hotels.
They advertise certain services ,but at the end of the day, visitors don't gain access to such services, projecting tour operators as liars," he said.
Also, Mrs Maryann Onuoha, Chief Executive Officer of Bella Maria Travels and Tours, noted that Nigerians now travel more for educational and relocation purposes as traveling for leisure drops.
Onuoha said this development had been observed since post COVID-19 era ,but had become more pronounced since the beginning of 2023.
Onuoha blamed the development on increase in price of air ticket,and difficulty in accessing forex by travellers.
"Travels have taken a different dimension. Before now, many people always travelled for leisure easily as air tickets and visas were cheaper and affordable.
"Before COVID-19, tickets to Dubai could be as low as N200,000 and it was common to see a family of five or more to travel for leisure.
"But after COVID-19, Nigerians coming to me are only coming for relocation and educational purposes to Canada, U.S. and others

"Now, tickets to western nations cost as high as N800,000 and more, depending on the location.
"Indeed tourism for leisure, events and conferencing have been low, Nigerians now survival over other things, including leisure.
"Before now, I used to package over 100 tours in a year, but now, I can hardly boast of 10 in a year," she said.
For Olamilekan Omotosho, Founder of Omotosho Travels and Tours in Kwara , who specialises in marketing tourist sites in the state ,said he had opted to work as a tour guide owing to low patronage.
He said hike in the price of fuel seriously impacted his business as it had significantly increased transportation cost to the tourist sites in the state.
"People run away on hearing the cost of travelling to those sites", he said.
He ,however, urged government at different levels to work assiduously to improve the economy to ease the sufferings of the masses as leisure should be a way of life and not a luxury.
"Owu Waterfalls is over four hours drive from Ilorin, also the ancient museum is equally far, people are discouraged from visiting these attractions due to high cost of transportation .
"The last tour I packaged after a long time was on Sept. 20. People are also discouraged because of insecurity and poor basic amenities in most tourist destinations" he said.