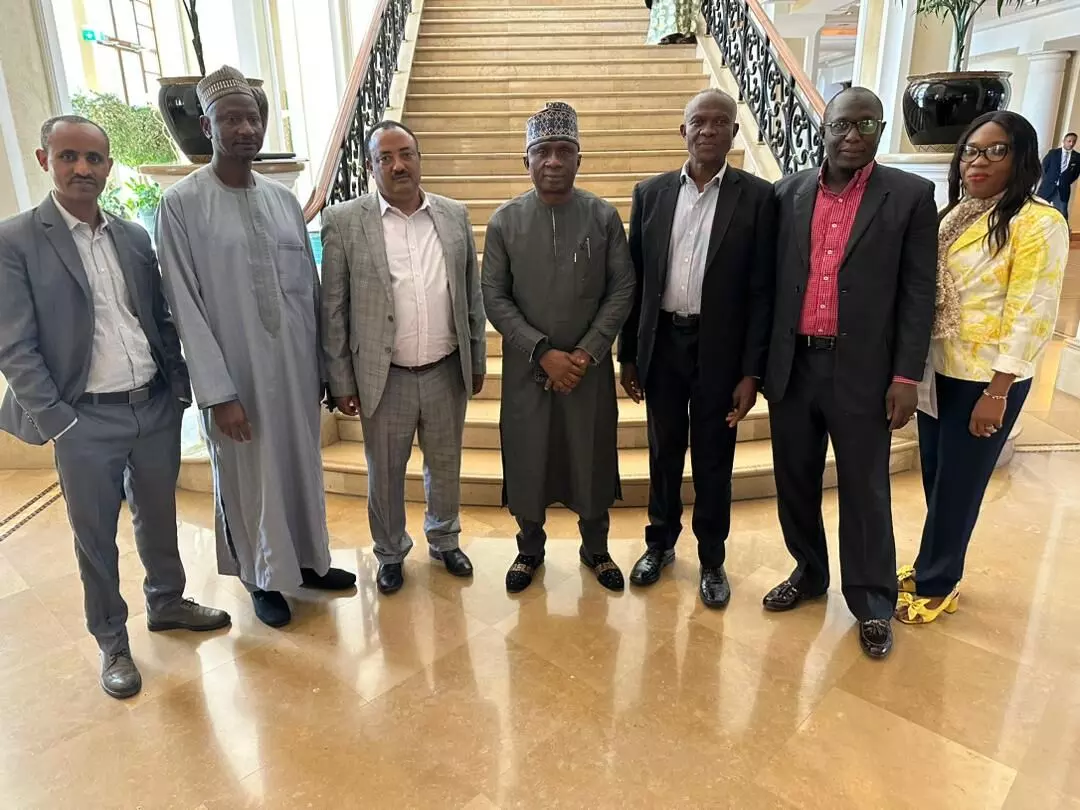 Abubakar further said that the partitioning and colonisation led to the tremendous changes that were being witnessed in the continent.
The Managing Director of Galaxy Backbone, Prof. Muhammad Abubakar has commended the pace at which public leadership was changing and developing in Nigeria and the African continent.
Abubakar gave the commendation at the International Studies of Public Leadership and Public Service organised by the African Centre for Resource Studies (ACRS), which held in Addis Ababa, Ethiopia.

The theme of the annual submit was: "Unbroken Legacy of Public Leadership and Service: "The Case of Nigeria 2015-2023 and other Countries in Transition".

He said that the gathering was to explore evidence -based, theoretical ideas , principles and practices of public leadership and public service worldwide and spread them to African countries, while building capacities.

The Galaxy Backbone's Head of Media, Mr Tasiu Pantami, made this known in a statement on Monday in Abuja.

Abubakar, represented by the Chief of Staff, GBB, Mr Owaicho Igoji said before the partitioning and colonisation of Africa, there existed cultural and leadership attributes that guided and drove development of the continent at its pace.

The MD spoke on the topic: "The Practice of Public Leadership and Decision-Making in Public Service": 'The Decision and Reform Initiatives' (A Guide to Future Generations).

He further said that the partitioning and colonisation led to the tremendous changes that were being witnessed in the continent.

Abubakar commended the ACRS for the initiative, which seeks to focus on providing a guide to future generations through a series of lecture series for of the future generation of young leaders across Africa.

He said: "I am excited to identify with the great work being done by this body of intellectuals in your journey towards enhancing public leadership and governance

"I am deeply drawn by your vision to see the whole of Africa develop the use of its resources and potential to fight poverty and create opportunities for sustainable development."

Abubakar assured that GBB would continue to support the institute to ensure the attainment of its goals, adding that it was created to provide Information and Communications Technology infrastructure for its citizenry.

"GBB, riding on its mandate of providing ICT, today plays a critical role in ensuring the digital transformation of the nation and in the improvement of economic prosperity," Abubakar said.

Meanwhile, a Member of House of People's Representatives, Ethiopia, Mr Almaw Mengist, had a paper presentation on public leadership and public service in Africa, a case of Ethiopia.

He said in spite of the call for privatisation of government services such as water supply, telecommunications, and power supply, these services were still state-owned in Ethiopia.

According to him, in this phase of civil service reform particularly a retrenchment programme was implemented in 1993, duplicative positions were reduced in public administration to achieve efficiency.

He said that the public sector services were not improved much because Ethiopia had a small civil service apparatus as it was with approximately civil servants per 1,000 inhabitants as compared to other African countries.

Mengist said lack of institutional capacity, institutional incompetency and poor structural set up of institutions had limited the scope, speed and quality of the reform implementation.