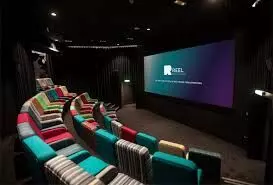 Professional Collabo: Nigerian, Argentine filmmakers to co-produce 'Homeland's Mother' Nigerian and  Argentine  filmmakers are set to co-produce 'Homeland's Mother',  a memoir movie that chronicles the life and times of Maria Remedios, an African slave descendant turned soldier who participated in securing Argentine  Independence. Mr Hayatu Mohammed, Chief Executive of Trovec Ltd, stated […]
Professional Collabo: Nigerian, Argentine filmmakers to co-produce 'Homeland's Mother'
Nigerian and Argentine filmmakers are set to co-produce 'Homeland's Mother', a memoir movie that chronicles the life and times of Maria Remedios, an African slave descendant turned soldier who participated in securing Argentine Independence.
Mr Hayatu Mohammed, Chief Executive of Trovec Ltd, stated this an interview with Supreme Magazine on Tuesday in Abuja.
According to him, the biographic film is jointly produced by Pablo Cesar, award-winning Argentine filmmaker, Trovec Ltd and other stakeholders.
Mohammed explained that the film, which is first major collaboration between the two countries, will be shot in locations in Nigeria and Argentina.
He added that both cast and crew members for the new film were drawn from the movie industries of the country.
"Homeland's Mother is the untold story of how the daughter of a slave woman taken from Badagry contributed to the independence of Argentina in the eighteenth century.
"It will further reiterate the role Nigerian women have played over the ages in the liberation of not just her people but that of other nations.
"Maria Remedios is being celebrated in Argentina as a heroine of African origin who contributed to their freedom, and Africans need to hear about it," he said.
Mohammed explained further that historic slave trade hubs in Nigeria, especially the 'Point-of-no-return' in Badagry, Lagos will be captured in the movie.
He said that the Nigerian Film Corporation has facilitated production agreement between the two countries filmmakers in charge of the project.
Supreme Magazine reports that María Remedios del Valle, also known as the "Madre de la Patria" (Mother of the Homeland) was born in 1768 in Buenos Aires, Argentina.
She was an Afro-Argentine camp follower turned soldier who participated in the Argentine War of Independence, and was listed in her military records as a 'Parda', a term applied to African slaves' descendants.
Maria with her husband and two sons, accompanied the Army of the North to liberate Peru and Upper Peru, now Bolivia from Spain.
She was wounded in battle, captured, imprisoned and escaped, and lost her entire family during the war.
She first appeared in a history book in Argentina in the early 1930s, when Carlos Ibarguren published her story and in 1944 Buenos Aires named a street in her honor.
However, she was largely forgotten until the beginning of the 21st century, when Afro-Argentines activists and scholars began to include the history of people who had been left out of the historiography of the country.
Maria is now recognised for her contributions as numerous publications have retold her story, and since 2013, November 8 is celebrated in her honor, as the National Day of Afro-Argentines and African Culture in Argentina.
Source: NAN
Photo Credit: Google