Sports
Ondo FA Chairman says only harmonious relationship will enhance grassroots football development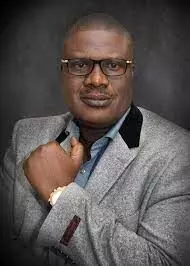 Dele Ajayi, the Chairman of Ondo State Football Association, on Sunday in Akure urged the state FA's Local Council chairmen and relevant stakeholders to join hands with the association. Ajayi, while speaking during the FA's Full Council Meeting, said that would help in enhancing development and help to return the lost glory of football in […]
Dele Ajayi, the Chairman of Ondo State Football Association, on Sunday in Akure urged the state FA's Local Council chairmen and relevant stakeholders to join hands with the association.
Ajayi, while speaking during the FA's Full Council Meeting, said that would help in enhancing development and help to return the lost glory of football in the state.
He said the meeting was imperative to let those who had not started activities in their domain to as a matter of urgency know that time was not on their side.
"You are elected to serve the youths and to develop football in your local area. If you can not do it again, tell those your people that you are not ready to serve them again.
"Those who felt they can't do it again should resign and let us do bye-election and move football forward in the state."
The FA Chairman emphasised on the need to cooperate and have harmony, saying "please, let us work together as one.
"There was no victor no vanquished In the last election. We have all won, we have all decided to work together and move football forward in Ondo State.
"For us to move football forward, there must be cooperation. All hands must be on deck for the development of football," he said.
Ajayi, who also spoke on the proposed state league, said the purpose was to have two teams in different age-grades which the association would be proud to present at any competition.
He also urged the local council chairmen to always keep the state FA leadership abreast of happenings in their area.
The chairman also urged them to help the association look for sponsors for the upcoming state League.
"There is no industry in this state which we can we talk to about development of football other than politicians.
"Our representatives both at the legislature's state and national levels can partner with us. Let us cooperate. We have a lot to do together. We should forget about the last election and move forward," he said.