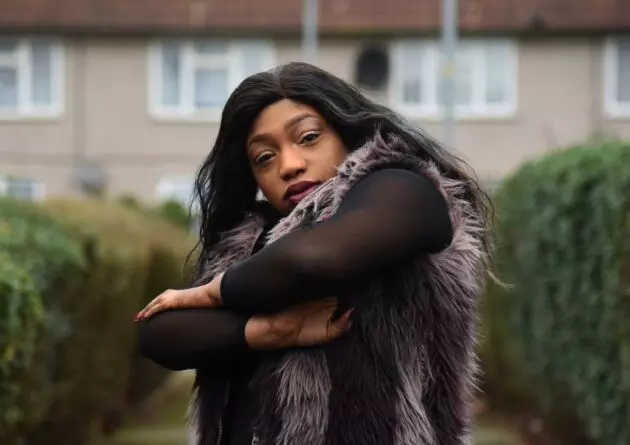 Nigeria Hype Awards: Afro-Rap queen, Mz J4zzie gets recognition for her unique sound Up-and- coming Afro-Rap queen, Ms Jasmine Remi-Olori, popularly known as "Mz J4zzie'', is to be conferred with the 2019 "Excellence'' award by the Nigeria Hype Awards for her distinctive sound. The UK-based self-acclaimed Afro-rap queen disclosed this in Lagos on telephone. She […]
Nigeria Hype Awards: Afro-Rap queen, Mz J4zzie gets recognition for her unique sound
Up-and- coming Afro-Rap queen, Ms Jasmine Remi-Olori, popularly known as "Mz J4zzie'', is to be conferred with the 2019 "Excellence'' award by the Nigeria Hype Awards for her distinctive sound.
The UK-based self-acclaimed Afro-rap queen disclosed this in Lagos on telephone.
She said that the award was in recognition of the hard work she had put in; to be a voice in the predominantly male dominated rap music genre.
"I am very happy to see that my efforts are gradually paying off. The stakeholders in the industry are beginning to recognise my works.
"I try to write good lyrics that lift the spirits of my fans from Nigerian and the U.K. I am particularly happy because this award is coming after a few years of my being in the industry.
"This shows that the sky will be the starting point for me in the industry.
"This award will also encourage me to continue to produce good vibes and unique sounds for my followers,'' she said.
Mz J4zzie said that the award would be her first since after she made her debut in the music industry close to two years ago.
Also, Mr Solomon Olumide, a member of the organising team of the Nigeria Hype Awards 2019, told newsmen that Mz J4zzie's recognition was because of her unique sound.
Olumide said that there were not so many female rap artists in the industry which made it easy for her to stand out.
"Recognising Mz J4zzie is because of her unique sound and to also encourage her because there are not too many female rappers in the industry.
"Also, we want her to know that her efforts and hard work are being noticed. This award will also encourage more young female rappers to come on board,'' he said.
The Nigerian Hype Wards 2019 is scheduled to hold in Lagos on April 27.
Source: NAN
Photo Credit: Google