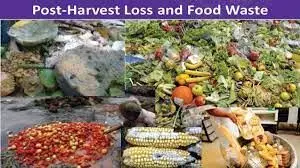 An agriculture expert, Mr Ismail Olawale, has advocated the adoption of technology to boost food security and curb post-harvest losses in the country.
Olawale, a fellow at the National Agriculture Extension Research Liaison Service (NAERLS), made the call in an interview with the News Agency of Nigeria (NAN) on Thursday in Lagos.
The expert said the adoption of technology would ensure food availability and security.
According to him, to boost food security continually, it is important that farmers get access to affordable post-harvest technology.
"This can help farmers store, process and sell their produce at the right market, right time and at the right prices.
"As far as climate change effects are here, there is nothing anybody can do to stop the impacts.
"The entire world is adopting mitigation strategies that come in various forms and we have to too.
"In Nigeria, one of the problems affecting food cultivation asides climate change, is the high rate of post-harvest losses," the expert said.
Olawale said that it was important for Nigeria to curb food waste due to its population size.
He said with the effect of climate change on crop production, the sector must prioritise post-harvest technology to prevent loss.
"Post-harvest loss constitutes about 60 to 70 per cent of crops produced by farmers in Nigeria.
"The population of Nigeria is more than almost African 30 countries put together.
"It shows that Nigeria has a strategic position it holds when it comes to ensuring food security in spite of the climate change effects.
"We must increase post-harvest technology for crops across board to boost food security in spite of the climate change effects.
"Out of the 36 states of the country, we have less than 40 per cent with functional silos.
"The small scale farmers who are the major producers of food we eat are at the crossroads being affected by the lack of storage facilities for post-harvest crops," Olawale said.