Entertainment
More Nigerian musicians should play Afro-beat like that of Kuti; Karim, Dubai Tourism boss advises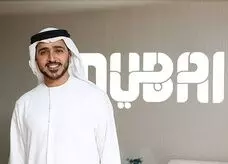 More Nigerian musicians should play Afro-beat like that of Kuti; Karim, Dubai Tourism boss advises Issam Karim, Chief Executive Officer, Dubai Corporation for Tourism and Commerce Marketing, has urged more Nigerian musicians to embrace Afro-beat music genre of Late Fela Anikulapo Kuti. Karim told the Supreme Magazine in an interview on Tuesday in Lagos that […]
More Nigerian musicians should play Afro-beat like that of Kuti; Karim, Dubai Tourism boss advises
Issam Karim, Chief Executive Officer, Dubai Corporation for Tourism and Commerce Marketing, has urged more Nigerian musicians to embrace Afro-beat music genre of Late Fela Anikulapo Kuti.
Karim told the Supreme Magazine in an interview on Tuesday in Lagos that the Afro-beat music was only embraced by few Nigerian artistes. According to him, the music had been exported to other African countries: Ghana, Kenya, Benin Republic where it was showcased to the entire world, thereby, boosting their tourism industry.
Supreme Magazine reports that Afro-beat is a music genre that involves the combination of elements of West African musical styles such as Fuji, highlife with American funk and jazz influences.
"Afro-beat originated in Nigeria, it has been exported to other African countries that are currently exploring it.
"I feel Nigeria should be benefiting more from this genre of music because it is theirs," the Dubia tourim boss said.
Karim called on Nigerian government to create Afro-beat festival in celebration of the music as it was capable of attracting tourists and Afro-beat musicians across the globe.
He further said that such event would boost Nigeria's internally generated revenue and place it on the global entertainment map.
He urged government to encourage and develop upcoming artistes in other genres of music such as Waka and Juju to boost the industry.
Karim described Nigerians as hospitable and accommodating, having attended the AKWAABA African Travel and Tourism Market in Nigeria for four consecutive years.
He said Nigeria stood at a vantage position to be Africa's tourism leader, considering the nation's endowment in terms of cultural asset, cuisines, festivals, among others.
"I love Nigeria's culture of respect and accommodating nature. The cuisines are amazing, so rich in cultural offers, celebrations, festivals and music.
"I look forward to another visit for leisure and not for business to explore the tourism asset the nation is blessed with," he said.
Recall that the legendary musician Anikulapo Kuti created the Afro-beat music in the 1970s which is instructive, educating and entertaining.
Other artists that has kept the Afro-beat alive across Africa are: Mombasa Roots Band from Kenya, Femi Kuti in Nigeria, Wiyala from Ghana, Ochestra Poly Rythmo and de Cotonou from Benin Republic.
Source: NAN
Photo Credit: Google