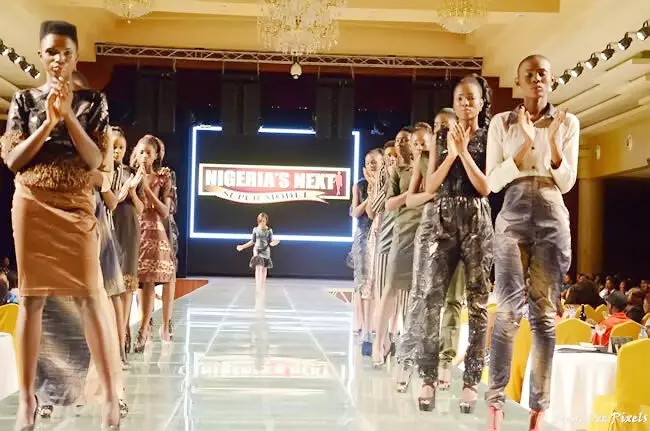 Modelling: A noble profession, not hideout for dropouts – experts Some model instructors on Tuesday described modelling as noble profession and not a hideout for dropouts. The instructors, in separate interviews told this media in Lagos, that models were among the highest paid professions internationally. They said that their case should not be different in […]
Modelling: A noble profession, not hideout for dropouts – experts
Some model instructors on Tuesday described modelling as noble profession and not a hideout for dropouts.
The instructors, in separate interviews told this media in Lagos, that models were among the highest paid professions internationally.
They said that their case should not be different in the country.
The Chief Executive Officer of Citadel Modelling Agency, Mr Emmanuel Ekpo, said that many people perceived modelling as an immoral profession.
Ekpo said that this negative impression had made many parents to raise criticisms against their children developing interest in it.
"Most Nigerians do not appreciate the dignity of the modelling profession, because they do not see that it has always added its own value to the entertainment, fashion and the advertisement industries.
"The industry currently has academies that train models through intensive certificate courses, like every other profession."
According to Ekpo, the profession has helped to reduce unemployment among the youth.
He added that most professional models currently had been earning a living from it in addition to participating in international events.
"It is also a big relief for the unemployed in the country, as it has continued to embrace several youths and making them useful.
"We need to educate people and change their notions so that they will embrace modeling.
"Some parents' wrong perceptions about modelling have not allowed several children to achieve their deams," he said.
The professional highlighted some of the challenges facing the industry.
He said that some companies preferred to patronise the popular names in the sector for their adverts, and jingles instead of using trained models.
"We frown at the fact that many companies prefer to use well-known stars, who are not professionally-trained models for their adverts and jingles, and this is affecting the growth of the industry," Ekpo said.
Similarly, Daisy Ebeniro, another model instructor with Flower Afric Agency said, "I see models being humiliated and caricatured as dropouts in this country.
"This is absolutely very wrong and not good for the entertainment sector.
"Whether he or she is into fashion, advertising model or runway modelling, all of them are very wonderful and noble careers," he said.
Ebeniro, also a Nollywood member, said that children from age 19 and above should be encouraged to go into modeling.
He said that this should be encouraged as long as they have shown their passions for it and have received the blessings of their parents.
Similarly, Fasaski Sanni, a professional model expert, expressed disappointment at the wrong perceptions of some Nigerians against those involved in modelling, compared to other professions.
"Musicians and various industries use models for better projections and productions respectively, and that makes parents admire such products and long to acquire them.
"We have forgotten that it is the models that add value to, or bring out the admiration for such products; and this makes them inevitable in the industry," he said.
According to the instructor, everybody is a model in one way or the other.
He said that the clothes people wear were a manifestation of the creativity that models had made literally.
Sanni, however, urged models not to be discouraged, adding that Nigerians would over time change their perceptions about modelling with improved globalisation.
Source: NAN
Photo Credit: Google