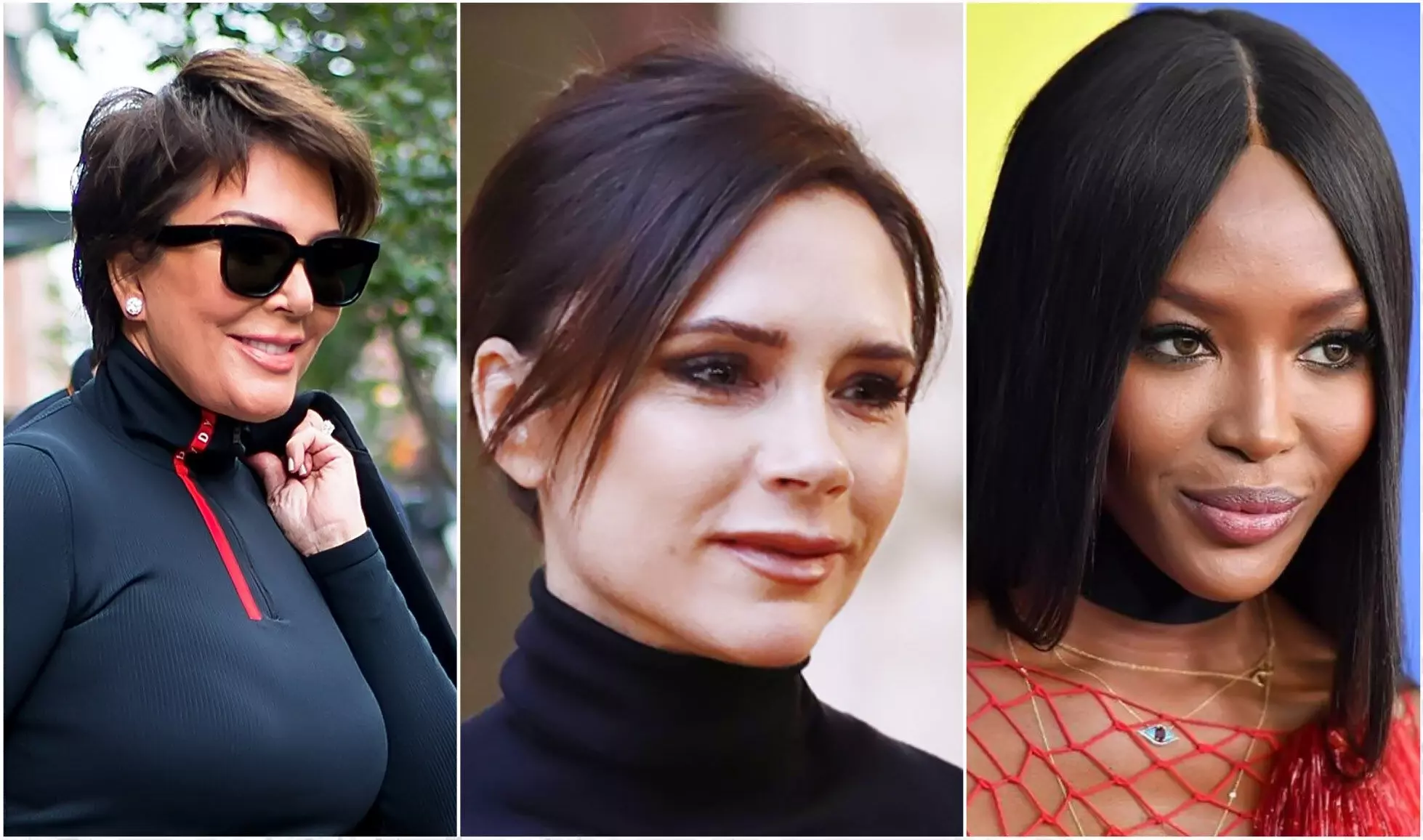 Karl Lagerfeld: Kris Jenner, Victoria Beckham, Naomi Campbell, other supermodels pay tribute Popular celebrities such as Kris Jenner, Victoria Beckham, as well as  supermodels and fashion editors haf paid their heartfelt tributes to  the late fashion icon, Karl Lagerfeld. The superstar designer died at 85 in Paris, on Tuesday morning from pancreatic cancer. Lagerfeld was […]
Karl Lagerfeld: Kris Jenner, Victoria Beckham, Naomi Campbell, other supermodels pay tribute
Popular celebrities such as Kris Jenner, Victoria Beckham, as well as supermodels and fashion editors haf paid their heartfelt tributes to the late fashion icon, Karl Lagerfeld.
The superstar designer died at 85 in Paris, on Tuesday morning from pancreatic cancer.
Lagerfeld was best known for his association with Chanel,but delivered collections for LVMH's Fendi and his own eponymous label.
While he was alive, he worked with actresses and supermodels such as Naomi Campbell, Victoria Beckham, Kristen Stewart, Lily Allen, Lily-Rose Depp, Kaia Gerber and a host of others.
He had a pet name, 'Choupette', for his favourite models which was also the name of his beloved cat.
In her tribute to the icon, reality TV star, Kris Jenner wrote, "It was such a thrill and a pleasure to have met you, to have worked with you, and to have experienced the amazing times when you would photograph my girls for your beautiful campaigns.
"There will never be another like you, my dear friend. You will be truly missed."
Fashion designer and model, Victoria Beckham wrote, "so incredibly sad to hear this. Karl was a genius and always so kind and generous to me both personally and professionally. RIP."
Similarly, her husband, David Beckham posted a quote from the icon reading; '"Evolution is the secret for the next step" rest in peace, Karl Lagerfeld."
Supermodel, Naomi Campbell wrote, "Karl…too many memories to write. I THANK YOU, THANK YOU, THANK YOU!!! For taking the chance on 16 year old girl from South London and opening my eyes. May you rest with the highest."
Also, supermodel , Gigi Hadid wrote, "I'm so heartbroken I almost don't have words…
There will never be another Karl Lagerfeld.
"Every second with you was an honour, joy and inspiration. I wish I could give you one last hug. I love you Karl. Thank you for everything. Rest in peace."
Fashion editor, Nina Garcia tweeted,
"Karl Lagerfeld didn't breath oxygen. He breathed fashion. He had both an artistic and a business eye that defined what a modern fashion house should be. He lived one hundred lives and his creative brain was always looking at the future instead of looking at the past."
Another fashion editor, @davelackie tweeted , "So sad to hear of the passing of Karl Lagerfeld. I had the opportunity to interview him years ago in New York and he was incredibly intelligent and always curious about the next generation. He will be missed at Chanel."
@RamaniFdo wrote, "The fashion world is definitely going to miss this legendary creative icon Monsieur Karl Lagerfeld, who has passed away in Paris at the age 85.
"My deepest condolences to his family and friends at this moment of sadness."
Source: NAN
Photo Credit: Google