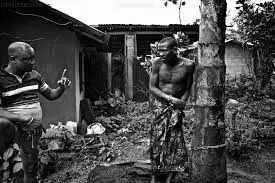 Adeoye David said that the project, which had been a six-week long sensitization campaign, was done in collaboration with One Million Teachers, HH MSII SDG Challenge, and Global Youth Mobilization.
The Broken But Mendable Life (BBML) Foundation, a non-governmental organization, says it has organized a mental health awareness program for no fewer than 100 students at Government Day Secondary School, Dutse, in the Federal Capital Territory.
Mr. Adeoye David, founder and chief executive officer of the organization, said that the project would deepen the conversation around mental health issues through advocacy education, training, and support for victims.
He said that project, which had been a six-week long sensitization campaign, was done in collaboration with one million teachers, the HHMI SDG Challenge, and Global Youth Mobilization.
He added that the foundation had also established a mental health club in the school to identify students with social issues and offer solutions where necessary.
"The sensitization focuses mainly on mental health, and we believe that if we can help the young ones at this stage, it will help them overcome a lot of issues in the future."
"We hear a lot of issues in the families, and the impact of all these traumas is telling on the children."
"So when you see them failing examinations and not doing well academically, it is as a result of abuse, violation, and trauma in the home."
"So, we find it very important to help them build these life skills so that they can have the resilience to go through life pressures and life issues."
"For the parents who do not have time for their children, it is a critical issue in this present day that we are and when the children want to interact with them, they are too tired.
"We know that we are all looking for means of coping, but we should not forget that these children are our future, and if they are destroyed now, there is nothing you can gather together that will suffice, so let us create time for them no matter how busy we are," he said.
Similarly, Mr. Theophilus Enemali, Program Coordinator of the Foundation, added that it is important to raise awareness on mental health issues, as they have been a silent issue for so long.
"We live in a third-world country where people do not pay attention to their mental health, so we want to catch the children young."
"So that they can understand themselves, have full self-awareness, understand why they act the way they do, and what they need to do to become the best version of themselves," he said.
Mrs. Blessing Ezendu, principal of the school, appreciated the foundation for the sensitization and the kind gestures given to the students.
"I want to appreciate them in a special way as our students are really speaking out on issues bordering on mental health.
"They have really helped in making it possible for some students who do not even know their problems to realize their problems, and they are being tackled by the foundation, so we are happy with that," she said.
Master Odivwri Marvellous, a student of the school, appreciated the foundation for helping them discover themselves and their inbuilt potentials.
"We are very grateful; we thank you for all you have done, and I hope you continue to impact other lives positively," he said.
Also, Miss Janet Opeyemi, another student, appreciated the team, adding that the sensitization had made her confident in herself.
"I thank God for giving me the privilege to benefit from the foundation's awareness; it has made me confident, and it has made me know a lot of other things," she said.
Supreme reports that the highpoint of the program was the distribution of text books, certificates, and the payment of school fees to some students in the school.