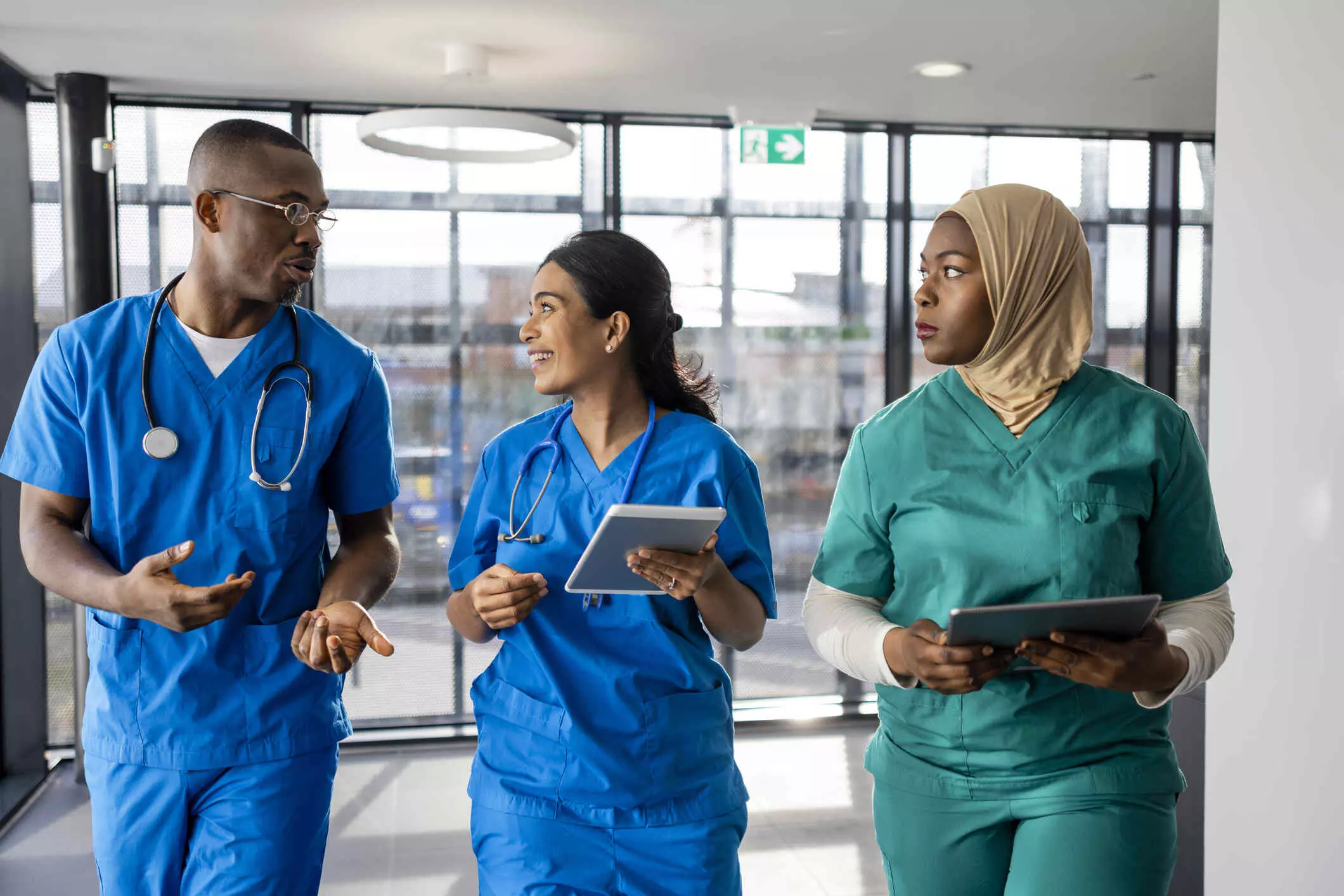 Nnachi attributed such migration to poor working conditions, poor remuneration, amidst overwhelming workload, adding that the migration of these nurses had continued almost every week.
Health workers, particularly doctors and nurses are leaving the country in large numbers as they seek greener pastures abroad with UK, U.S. and Canada being their preferred destinations.
Dr Jesse Otegbayo, the Chief Medical Director, University Teaching Hospital (UCH), Ibadan was quoted by the media as saying that between 2020 and October 2021, no fewer than 600 clinical workers resigned their appointments in search of jobs overseas.
Otegbayo said exodus of health workers was taking its toll on the operations of the hospital.
Mr Michael Nnachi, President, National Association of Nigeria Nurses and Midwives (NANNM), said over 57,000 nurses migrated from Nigeria for greener pastures abroad within a period of five years spanning from 2017 to 2022.
Nnachi attributed such migration to poor working conditions, poor remuneration, amidst overwhelming workload, adding that the migration of these nurses had continued almost every week.
He said the depletion of the workforce was creating a huge workload for the nurses left behind by their colleagues.
The NANNMA national president said most medical workers left because of poor condition of service, including low of welfare packages and insecurity challenges such as kidnapping.
"Nurses need to be recognised properly and adequately compensated for the work they are doing to avoid the brain drain we are witnessing.
"Nurses constitute over 50 per cent of the workforce in the health sector. As I speak, a lot of people are leaving the shores of the country, between 2017 and 2022 alone over 57,000 nurses left.
"The reason for all these is because of the poor condition of service. If the issue of salary is addressed, particularly for nurses and midwives, it will help.
"The government needs not to waste time on it because I am aware that no matter the situation in Nigeria, home is still the best but then; what if the home is not conducive; it is a factor can push people away'', Nnachi said.
Morakinyo Olajide, National Chairman, Federal Health Institutions Sector, a pressure group under NANNM, said the brain drain would continue as far as nurses were not properly remunerated.
He said no health worker would like to leave his or her comfort zone for a strange environment.
According to Olajide, said medical workers were moving out of the country not out of pleasure but because of the nation's leaders attitude towards them which he noted had frustrated many of them in the discharge of their duties.
Olajide said nurses were supposed to get a 30 per cent shift duty allowance according to a circular released by the Federal Government of Nigeria.
He said unfortunate, what was paid as the shift duty allowance was not up to one per cent of the promise.
To stop the brain drain trend, Dr Udofia Enefiok, acting Chairman, Elders Forum, NMA-FCT, called on policy makers to give priority to the health sector in the implementation of 2023 budget.
He said lack of desired attention to the needs of the health sector was responsible for the migration being experienced in the sector.
Enefiok appealed to the government to ensure that it met the World Health Organisation (WHO) requirement of allocating 15 percent of national budget to the health sector.
He also urged governments to put the right people in place to manage funds meant for the sector.
He urged government to ensure diligent implementation of the provisions of the National Health Insurance Act (NHIA).
The Minister of Health, Dr Osagie Ehanire, recently announced a plan by the Federal Government to connect Nigerian doctors and nurses in the diaspora with universities and hospitals in the country.
"They can be affiliated with a particular teaching hospital and come in with cutting-edge knowledge and skills to come here and pass this knowledge on", Ehanire, said.
The minister admitted that experienced doctors and nurses were leaving the country because they felt they were not properly rewarded for the work they do.
He however said the federal government was doing is best to address the issue by improving the conditions of service for medical personnel.
"I was at a meeting where the minister of health of The Gambia was complaining too that their doctors are leaving.
"I also spoke with authoritative in the UK who also complained that their doctors are going to Canada and New Zealand where the pay is better.
"So mobility is global; it is not that we are doing something wrong but market forces working globally. The situation is the same in Turkey and Egypt.
"We are trying to measure performance and let people be happy and ensure that they are properly rewarded for what they are doing", the minister said.
Stakeholders say government at all levels and even private hospital operators should match their words with action with regards to health workers welfare if the brain drain trend would be halted.
On their part, health workers should dedicate themselves to their duties to ensure that the citizens got maxim satisfaction when they seek healthcare services; after all to whom much is given, much is expected.