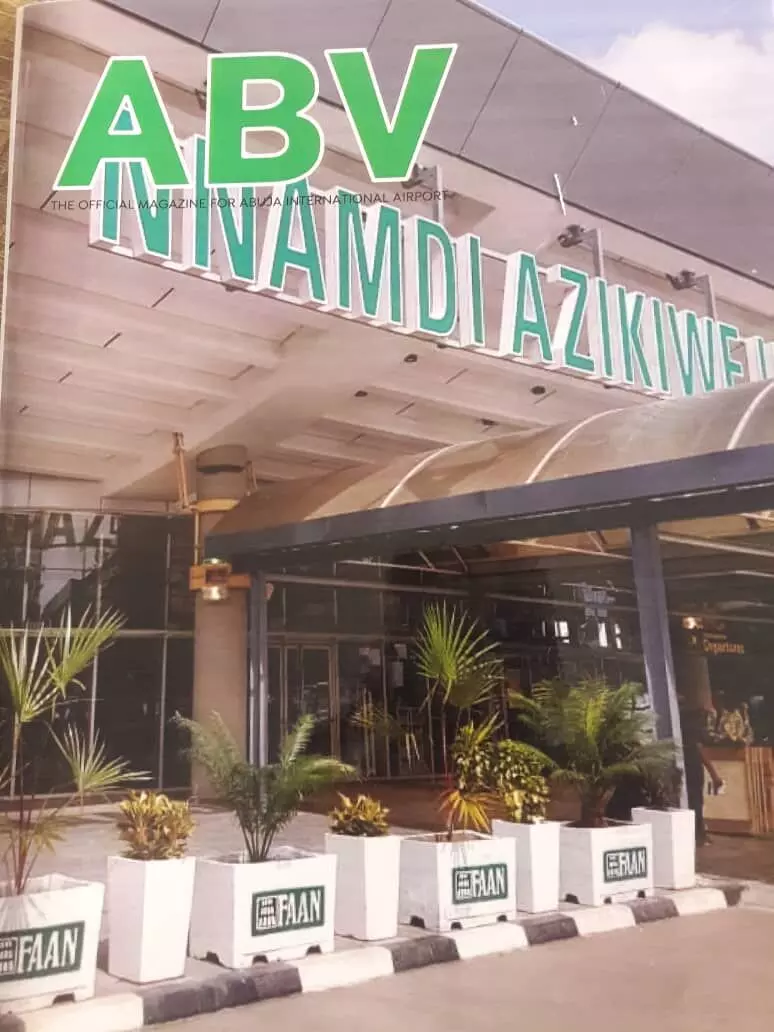 I am looking forward to a time when we domesticate activities, instead of sending our human resources and flying machines for training and checks abroad, thereby expending huge foreign exchange in the process.
A June 2020 aviator study for Nigeria by International Air Transportation Association (IATA), showed that 241,000 jobs were provided by the sector.
The study showed that there was direct link between economic prosperity, population growth, airport and tourism activities.
Since the beginning of 2020, the aviation industry has been struggling to survive as a result of huge cuts in passengers and decreased revenues due to the impact of COVID-19.
In order to maximise the potential of the sector, the Minister of Aviation, Sen. Hadi Sirika appealed to relevant stakeholders to invest at the various airports across the country to strengthen Public Private Partnership (PPP) in the aviation sector.
Sirika, who made the call recently at the maiden edition of Federal Airports Authority of Nigeria (FAAN) National Aviation Conference (FNAC), with the theme, "Advancing Frontiers of Possibilities for Safe, Secure and Profitable Air Transport," said government was ready to discuss business and partnerships with investors to bring the desired development to the industry.
According to him, the aim of the meeting was to make the aviation industry to be more effective, efficient and profitable, in addition to being a major catalyst to national economic growth.
According to him, the conference is an assembly of industry stakeholders and a platform to discuss the challenges, opportunities, and make projections for the Nigerian aviation industry.
Sirika said that opportunities for investments at various airports would be highlighted, adding that investors would have first-hand information on how to partner FAAN.
He said that FAAN would provide land spaces for development of aviation and non-aeronautical facilities under appropriate business and financial arrangement in line with the authority`s commercial and investment policy guidelines for leases and rentals.
"It will be in mutually beneficial business arrangements to develop the Nigerian aviation industry.
" It is our intention to come up with a working document that would be transmitted to relevant authorities for immediate action, "he said.
The minister said FAAN embarked on PPP to reduce financial burden on the Federal Government and to fast-tract advancement in the sector.
According to him, FAAN`s key initiative of partnership will focus on safety and security, infrastructural development, growing domestic airlines through new route development and designation of airports for improved performance and revenue creation.
"Recently, the Federal Capital Territory offered 12,000 hectares for aviation development for Abuja airport. This will give a good opportunity for investment. There are opportunities in other airports like the Lagos airport.
"The aviation roadmap of the Federal Government gives opportunities for investment in the aviation industry. Apart from FAAN, other agencies, NCAT, NIMET, AIB and NCAA under aviation ministry also provide excellent opportunities for investment in the airports.
"The aviation sector provides opportunities for investment. The government's plan to make regulation easier to invest in all areas of the roadmap is to encourage the investors, "he said.
He said efforts of the Federal Government to find a solution to the challenges of COVID-19 pandemic had created opportunities in the entire aviation eco-system.
Similarly, FAAN Managing Director, Capt. Rabiu Yadudu, explained that the conference was a gathering of industry stakeholders, assembled to discuss the past, present and future challenges and opportunities in the Nigeria aviation industry.
Yadudu said the conference would present a holistic platform for all stakeholders in the industry to discuss the state of the industry in Nigeria, with emphasis on prospects and challenges of the air transport industry.
"As we commence the process of rebounding, it is important that we come together to identify and analyse the positives from the challenges, with a view to consolidating on them and fostering sustainable development in our industry.
"We have assembled a crop of faculties that are both seasoned and have distinguished themselves globally in various fields of aviation, ranging from regulation to operation and financing, among other critical areas for deliberations, "he said.
Yadudu, who said that the nation`s potential and capacity in the global air transport industry were being grossly under-utilised, maintained that it was high time the nation intensified efforts to reposition and move the industry forward.
"I am looking forward to a time when we domesticate activities, instead of sending our human resources and flying machines for training and checks abroad, thereby expending huge foreign exchange in the process.
"We will also earn foreign exchange from it when other countries send their machines here for checks and their manpower for training in Nigeria.
The managing director said that government would continue to develop new routes, in order to boost air transportation.
"Our mission is to develop and profitably manage customer-centric airport facilities for safe, secure and efficient carriage of passengers and goods as world-class standards of quality.
"Our vision is to be among the best airport groups in the world," he added.
On his part, Rafindadi, FAAN Director, Commercial and Business Development, said all the public, government functionaries and aviation stakeholders present were essential to the success of the forum.
Rafindadi said the Nigerian aviation sector was strategically positioned to take advantage of the expected growth in the Africa market due to its proximity to Europe, Middle East and the rest of Africa.
The director said that most of West and Central Africa countries were within a four-hour flying time from Nigeria with no clear dominating airline present.
"Nigerian aviation market is huge, yet untapped, we plan to fully tap Nigeria's potential and fully harness the available opportunities within the 21 airports managed by FAAN.
"In 2020, the domestic and international passenger traffic stood at 9, 358, 186 and increased to 15, 885, 955 in 2021 representing a growth of 14 per cent.
"Analysts have forecast that Nigeria`s passenger traffic will exceed that of the Global Aviation Sector as aviation remains pivotal to the socio-economic growth of Nigeria.
"Nigeria`s passenger traffic is expected to grow at 7 per cent over the next 10 years, while the global industry remains at 5.3 per cent, "he said.
Rafindadi said that FAAN had realised that in an agrarian economy, cargo transportation was extremely critical for import-export revenues both locally and international.
The Chairman of Air Peace, Mr Allen Onyema, called on the federal and state governments to develop new routes to grow the nation's aviation industry.
Onyema, who made the call while speaking on the topic "Challenges of Route Development in Nigeria's Aviation," at the FNAC maiden edition said such efforts to boost air connectivity would improve the national economy.
He said that airlines were ready to fly to any part of the country once the route was well developed.
Onyema who appealed to FAAN to give more spaces for airlines to operate at the Nnamdi Azikiwe International Airport, Abuja, urged airlines to strengthen mutual understanding to cut the cost of their operations.
The Air Peace boss cited inadequate equipment, low traffic and lack of government support among others as challenges of route development in the country.
Mr Olusegun Runsewe, the Director- General, National Council for Arts and Culture (NCAC) canvassed for international standard at the nation`s airports in order to grow the tourism sector.
Runsewe, who made the call at the FAAN conference while speaking on the theme: "Nigerian Airports: Gateway to Developing and Managing Tourist Destinations in Nigeria,'' said such a move would drive economic development.
According to him, a strong and viable air transportation is crucial to the development of a viable and profitable tourism sector and the growth of the economy generally.
He maintained that a tourist destination ought to be appealing to attract the attention of tourists, easily accessible, safe and secure to enjoy good patronage.
He urged FAAN to ensure all terminals at all international airports in Nigeria have apron space wide enough to accommodate wide body aircraft like-Boeing 787, Dreamliner 777, 747 and Airbus A380.
Mr Ikechi Uko, a Nigerian Travel Business Consultant, appealed to federal and state governments to improve natural and cultural attractions to motivate tourists.
He said that the improvement would advance the integrity of the nation and increase the Gross Domestic Product (GDP) of the country.
According to Uko, Osun Oshogbo Festival, Akwaaba African Travel Market and Calabar Festival are notable festivals attended by foreigners.
"Cultural attractions are the unique and fascinating cultural and religious events of communities that attract tourists to a destination.''
He stressed that the festivals should be given the desired attention in order to attract quality tourists, Uko said.