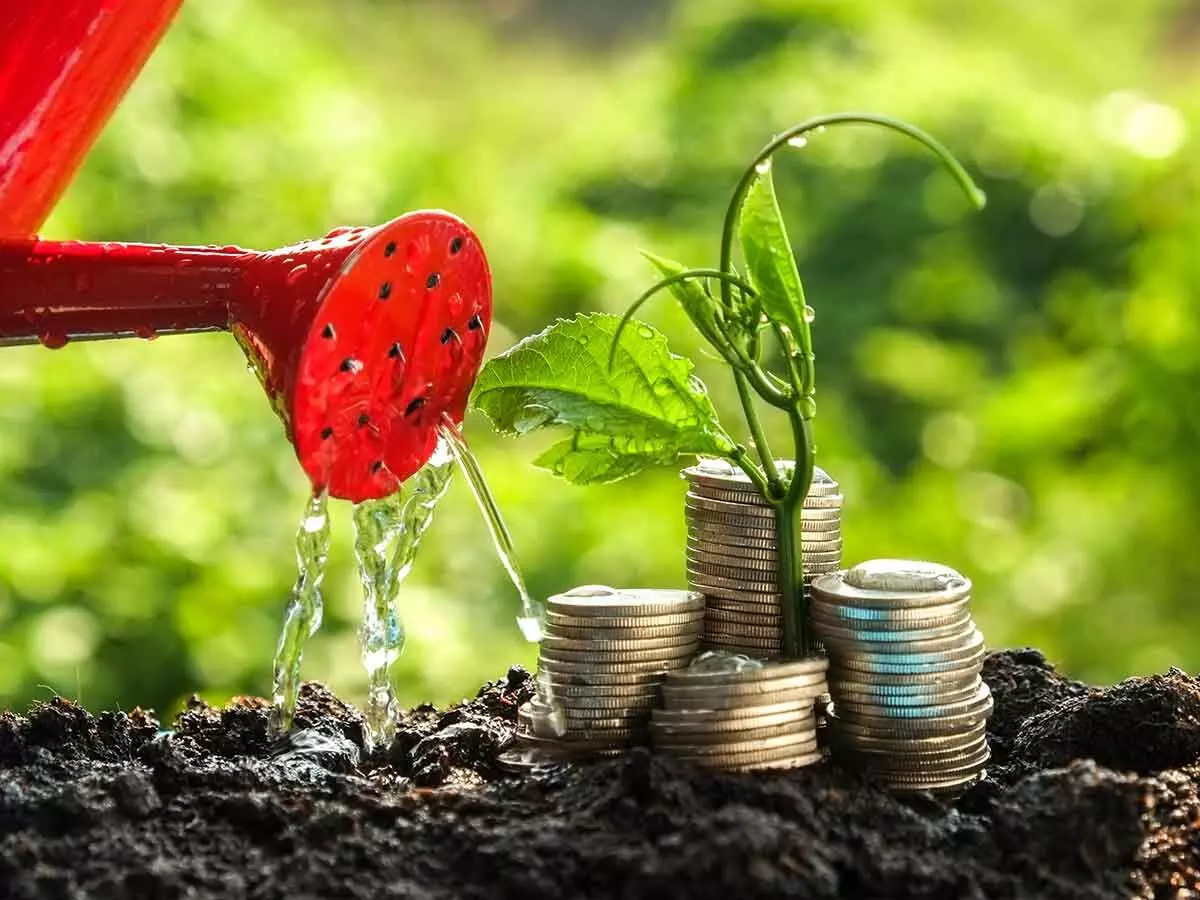 Nigeria's population is growing, and the only way to feed it is to keep growing food.
Blessing Ibrahim, a 35 year-old mother of two, like others is creating wealth through egg production, thanks to Upper Niger River Basin Development Authority (UNRBDA).
Blessing and 29 others participated in a three-month training organized by the UNRBDA to create employment for some of Nigeria's unemployed women and youths.
"I make an average of N102, 000 in a month. I was given 30 point-of-sale chicks during our graduation ceremony.
"Those 30 chicks have grown into full layers that give me at least two crates of eggs daily, and I added 34 others, bringing the total to 64."
"In 30 days, I realised about 60 crates of egg. I sold each crate at the rate of N1,700, and if you multiply that figure by 60, you will get about N102, 000.
"When I deducted the cost of feed, which is about N34, 000, the balance will be N68, 000," she explained.
While narrating her travails before joining the Songhai Farm training program, Ibrahim recalled that she used to be a petty trader and added that the training opportunity was a life-changing one.
"My situation has changed for the better; it has moved from grass to grace." "I must confess, thanks to the management of the Upper Niger River Basin Development Authority," she said.
Similarly, Aliyu Haruna, who graduated from the fishery section of Songhai Farm, shared his experience with this writer, saying that his fingerlings have matured into big fish.
"I am grateful to Allah for everything. I grew from earning nothing to assisting my family with feeding allowances. I tried so many things in life but failed to settle down on any source of revenue.
"As soon as I finished my training, I was employed as an assistant farm manager at a private farm in Lapai Local Government Area, Niger State; this testimony I will give proudly wherever I find myself," Haruna enthused.
He also informed that, most of his colleagues were doing well in their various farms adding that, some of them were already employers of labour.
Nigeria has been grappling with the challenges of social and land degradation, rural-urban migration, and overdependence on importation, among others.
These challenges have resulted in a hike in the crime rate, including corruption, kidnapping, and insecurity.
Worried by this trend, the President Muhammadu Buhari-led government took drastic steps to boost job and wealth creation with policies that encourage citizens to return to agriculture, which featured prominently on the agenda.
The River Basin Development Authorities (RBDAs), being federal government agencies and pivotal to agricultural production, have been tasked with playing vital roles towards the achievement of food security, job creation, and economic stability using the Songhai integrated farming system.
The Songhai Integrated Farming System was created in 1985 out of Professor Godfrey Nzamujo's vision and passion to fight hunger, minimize poverty, stop the capitalist fight, and reduce rural – urban migration.
It intended to create empower the teeming youth, enhance agri-business, food exportation and reduce food importation and preserve nature through organic agricultural practices。
To achieve these, the Federal Ministry of Water Resources (FMWR) granted approval for the collaboration between the Songhai Regional Center, Porto – Novo, Benin Republic, and the River Basin Development Authorities (RBDAs).
According to Nzamujo, in founding the system, he was inspired by the desire to bring about progress, mutual partnership, and teach people how to grow the food they consume.
"Nigeria's population is growing, and the only way to feed it is to keep growing food."
"The focus of the integrated Songhai Model is an innovative system of agricultural production that is able to integrate both primary and secondary products from the farm into good use such that there is absolutely no waste in the farm."
Similarly, the Managing Director of the Benin-Owena River Basin Authority, Saliu Ahmed, said there was a need to redirect the mentality of Nigerians from being employees to employers of labor.
According to him, other initiatives of the Basin Authority in furtherance of Buhari's mandate on agriculture include the development of irrigation facilities to enhance all-year-round farming.
Such facilities, he said, are located in Obayantor in Edo, Illah in Delta, Igbara – Oke in Ondo State, Suede-Ekiti in Ekiti State, and Ukpoke in Edo.
"There is also the training of youths and farmers on the best agronomic practices for various crops and animals."
"It also involves sponsoring 10 youths to go to Porto Novo in the Republic of Benin to the Songhai Regional Center to be trained in the art of integrated agriculture," he said.
To further reposition the river basin development authorities, the federal government commenced the partial commercialization of four river basin development authorities.
Mr. Suleiman Adamu, the Minister of Water Resources, says this is part of the reforms that seek alternative sources of funding to shore up their revenue base and make them self-reliant.
Adamu, who spoke at a three-day business implementation training on the partial commercialization of four pilot RBDAs recently, explained that the reform was not privatization but partial commercialization to make them economically viable, self-reliant, and sustainable.
He assured that the reform would cause no job losses.
Likewise, Mr. Alex Okoh, the Director-General, Bureau of Public Enterprise, said the federal government was committed to the promotion of private sector participation in the operation, management, and maintenance of the RBDAs.
He listed the four RBDAs as; Ogun-Osun, Upper-Niger, Sokoto-Rima Basin, and Niger-Delta respectively.
Accordingly, Mr John Ochigbo, Director, River Basin Operations and Inspectorate, with the ministry of water resources, the commercialisation of the Basins would enable them increase their revenue generation for the government.
He said the 12 Basins were almost comatose before 2016, but had been repositioned for greater efficiency by engaging professionals to manage them.
He assured that the infrastructure available at the Basins would guarantee a return on investments.
He said the federal government approved the commercialisation of the river basins to ensure that they had sustainable operations and management of their infrastructure.
"The Basins have huge infrastructure like water supply schemes, dams and irrigation infrastructure that require good funding to be able to keep them running and to provide dividends for Nigerians.
"We are inviting the private sector to identify with this window of opportunity that has been provided,'' he said.
Ochigbo also said that as part of efforts to reposition the Basins, their agriculture business mandate had been restored.
Experts say that the provision of infrastructure and the enabling environment for the Basins will result in more employment opportunities for Nigerians and reposition the country's create more wealth for young people.
By Tosin Kolade