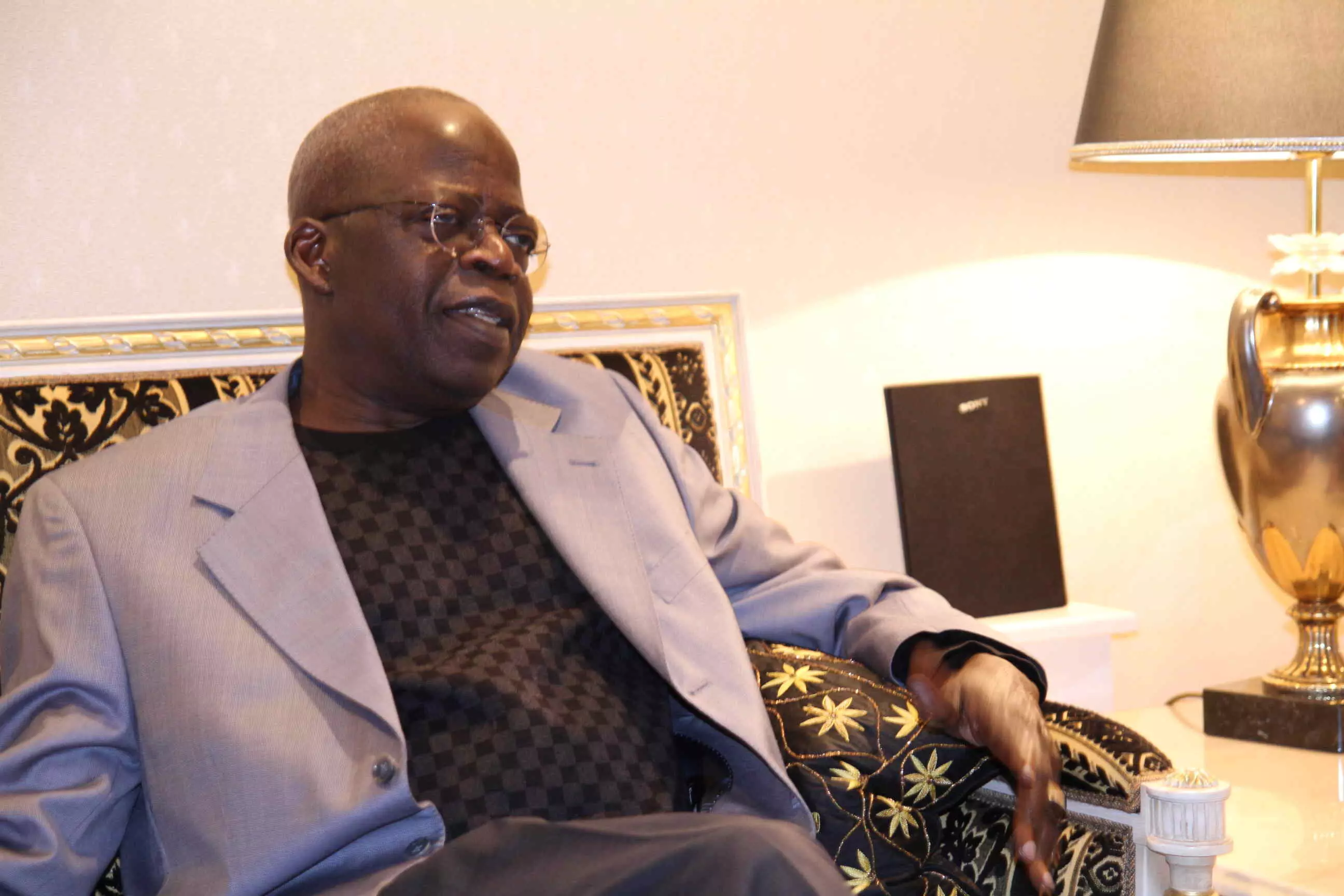 Nigerian Americans are the most educated group in the U.S.
Nigeria is blessed with a unique diaspora population in the U.S. and around the world.
They are noticeable and celebrated in their various fields of endeavour, ranging from education, health, medicine, politics, transportation, politics, industry, sports, entertainment, and media, among others.
According to Rice University research, Nigerian Americans are the most educated group in the U.S.
Recognising the huge potential of the diaspora in national development, President Bola Tinubu held a town hall meeting with Nigerians living in the U.S. on the sidelines of the just-concluded UN General Assembly in New York.
Tinubu, who recognised their skills, knowledge, network, and experiences as indispensable assets to their host and home countries, praised them for excelling in their various fields.
Speaking at the meeting, organised by the Nigerians in Diaspora Commission (NiDCOM), he expressed delight in the conduct of Nigerians in the U.S. and their achievements.
"You are lucky to be among those who are celebrated for good manners and behaviour and are operating in an acceptable manner.
"I'm very proud of you; I have also been beneficial in terms of inspiration, determination, commitment, and perseverance, and that is all you need to get through.
"But we need you back home; Nigeria has arrived; forget the frustration of the previous year's leadership,'' he said.
According to him, Nigeria is home to business opportunities, urging them to contribute their quota to the growth and development of their homeland.
The Chairperson of NiDCOM, Hon. Abike Dabiri-Erewa, said at the event that "we have the best human beings in this world here, and they are Nigerians in America.
She said Nigerians were excelling in their various fields, among which is education: medicine, health, sports, media and entertainment, leadership, and politics.
Others are: finance, science and ICT, transportation, tourism, industry and agribusiness, and policing, among others.
Dabiri-Erewa introduced Nigerian-American elected into the U.S. Shadow Congress, Oye Owolewa, to Tinubu, noting that Owolewa's background keeps him aware of the opportunities that continue to escape minorities and those from under-represented communities.
She said about 14 Nigerians won elections in the U.S., adding that Owolewa is also doing great back at home in Kwara State, where he is building the capacity of young people.
"His commitment to the underdog and community service has led him to be elected ANC Commissioner (by 1 vote margin) and later U.S. Representative of Washington, D.C., becoming U.S. Representative in 2021, Rep.
"As D.C.'s U.S. Representative, Shadow Rep. Owolewa focuses on the fight for D.C. statehood, improving local public health and safety, empowering DC's youth, and developing minority and women-owned businesses,'' the NiDCOM boss said.
Similarly, she introduced Bobby Olisa, an American-born Nigerian who is a widely known and celebrated community leader and advocate in New York State and internationally.
"He is also the CEO of Bobby Digi LLC, a black-owned and led small business specialising in consultation, coaching, and facilitating training in community development, conflict resolution, social justice policy, equity, and inclusion best practises.
"Digi has devoted over 28 years to strengthening and building communities locally and globally,'' she said.
From the field of medicine, she introduced Dr. Bola Omotosho, a doctor of medicine who is also the president of Mount Hope Housing Company and Theresa's Haven Shelter system.
"He has received multiple awards for community service and academic excellence. In his medical career, he focused on research in haematology, oncology, and infectious disease, contributing to significant vaccine trials, including COVID-19.
"A respected leader in African and Hispanic communities, he serves as an ambassador for the Kidney/Organ donation drive,'' she said.
Also on the list is Dr. Yetunde Odugbesan-Omede, a Professor of Global Affairs and Politics and Acting Director of the Office of Community and Civic Engagement at the State University of New York Farmingdale State College (FSC) in the USA.
"Odugbesan-Omede has worked for many reputable institutions, such as the United Nations Population Fund, the New Jersey Governor's Office Ethics Commission, and others.
"She is a recipient of numerous awards, distinctions, and honours for her scholarly and practitioner-based contribution.
"She is the founder of Young Woman's Guide, an organisation that has trained hundreds of young women in leadership development.
"She is also the Managing Director of YG Consulting, a management consulting firm that provides leadership development and training for employees and executive leadership, organisational management, and policy advice for institutions.''
Another woman on the list is Olufunmilola Obe, who is the first African ever to be promoted to the rank of inspector in the history of the New York Police Department (NYPD).
Dabiri-Erewa said Obe began her career with the New York City Police Department in June 1992 as a police cadet assigned to the 24th Precinct, and in February 1994, she was sworn in as a New York City Police Officer and assigned to the 17th Precinct.
"She has also served in the 19, 25, 34, and 50 Precincts, the Property Clerk Division, Patrol Borough Manhattan North, and the Police Commissioner's Office,'' she said.
Addressing the meeting, Owolewa said 25 percent of business orders in the U.S. were black, and 1.7 percent got federal contracts.
Owolewa, who represents Washington, DC, said they have been supporting people to take advantage of such opportunities for their economic empowerment.
"Those are the opportunities to make investors the biggest in New York.
"In my office, we do the talk; we teach our people how to get contracts; we teach our people how to get grants,'' he said.
Also speaking, Obe, an inspector with the NYPD, briefed the president on her efforts to make Africa, especially Nigeria, proud in her office.
She told Tinubu that she was the coordinator of an African Law Enforcement Organisation, an association within the NYPD, as Vice President.
In addition, Dabiri-Erewa introduced a young Nigerian-American teenager who advocates for African girls, Zuriel Oduwole, who started at the age of ten and is now 21.
"Zuriel has done great things. She is touring the world, and presidents are looking for her,'' she said.
According to her, Zuriel has met one-on-one with over 30 world leaders to address global social development and education challenges.
Nevertheless, the list of Nigerian Americans doing amazing work in their host country is endless. Tinubu wants them to replicate their feats in their homeland.
However, some of them who spoke at the Town Hall expressed their delight in the courage of the president, pledging to continue to support him in his efforts to reform Nigeria.
They promised to continue to make Nigeria proud in their host country and also contribute their quotas to the growth and development of their home country.
By Cecilia Ologunagba