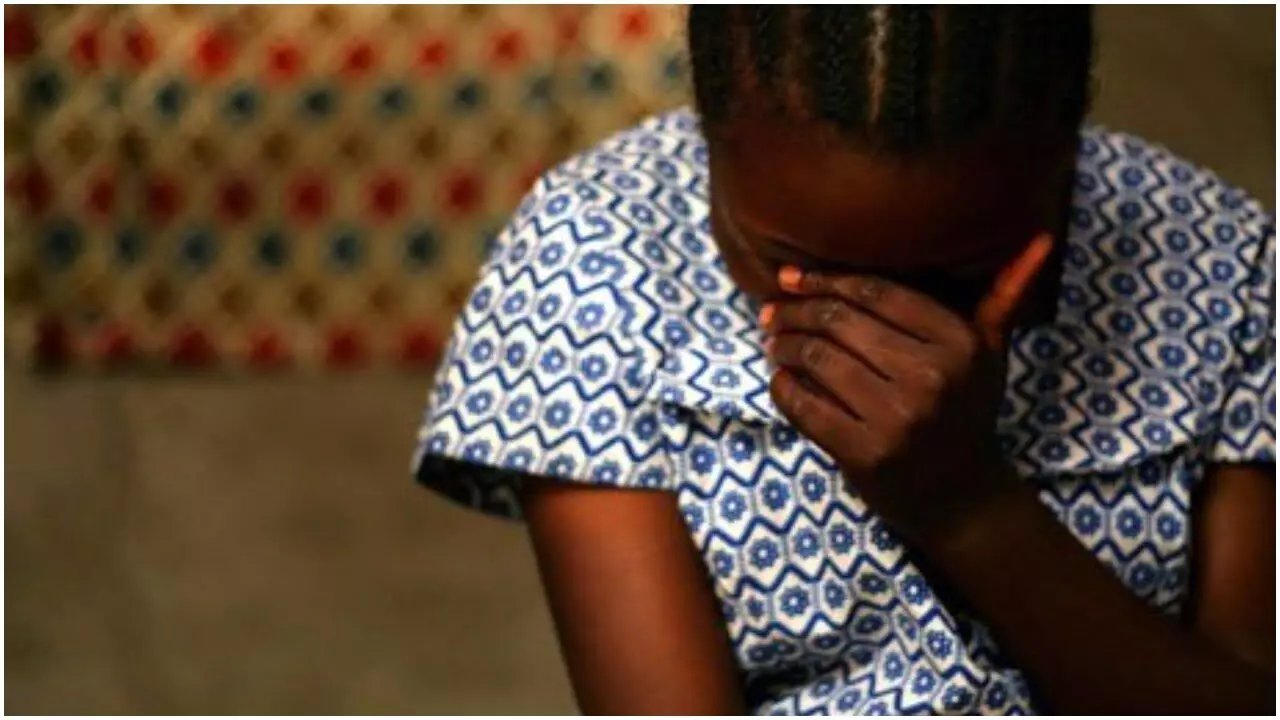 Insecurity, financial constraints, and gender discrimination also promote these vices in schools.
Parental neglect is one of the leading known factors that encourage rape and sexual and gender-based violence (SGBV) in Nigeria.
Others include caregiver factors, family factors, child factors, state of mental health factors, and environmental factors.
Experts also say that factors that foster rape include schools, the police, the judiciary, and excessive consumption of alcohol.
Other well-known factors boosting the spread of rape in our society include frustration and indecent dressing.
Generally, rape is an act involving a man, a woman, or a girl, with the man having forceful sexual intercourse with a woman or girl. It can be vice versa.
The World Health Organization (WHO) defines rape as a form of sexual assault, while the Centers for Disease Control and Prevention (CDC) include rape in their definition of sexual assault; they term rape a form of sexual violence.
Similarly, the UNFPA defines SGBV as "any act of violence that results in, or is likely to result in, physical, sexual, or mental harm or suffering to women, girls, men, and boys, including threats of such acts, coercion, or arbitrary deprivation of liberty, whether occurring in public or in private life.''
Its report in May 2023 highlights that in Nigeria, 31 percent of women have experienced physical violence since age 15.
"In 2017, 14 percent of women experienced physical violence. Most of this violence is perpetrated by an intimate partner.''
In November 2022, the Minister of Women Affairs, Dame Pauline Tallen, said the ministry received complaints of over 10,726 cases of sexual and gender-based violence within the time.
This becomes worrisome and poses many questions.
Can Nigeria deal with the public's concern around the nagging issues of increasing cases of rape and SGBV?
To discerning stakeholders, gender-sensitive crusaders, activists, government agencies, the police, and the judiciary, these cases are disturbing.
In her research at schools in Mushin Local Government Area of Lagos State, Mrs. Temidayo Adeyanju, Ministry Administrator, Women of Wisdom, an NGO, identifies parental neglect as the highest contributory factor to SGBV among the students.
Adeyanju tells the News Agency of Nigeria (NAN) that insecurity, financial constraints, and gender discrimination also promote these vices in schools.
"Cultural norms, peer pressure, a lack of awareness, and inadequate policies and legislation to prevent and address the issue are other causal agents.
"One significant factor that has led to sexual and gender-based violence in schools within Mushin LGA is the perpetuation of traditional gender roles and stereotypes.
"These stereotypes often perpetuate unequal power dynamics between genders, leading to discrimination, harassment, and violence.
"Another factor is the lack of effective policies and laws to prevent and address gender-based violence in schools,'' she says.
Adeyanju saysthe lack of awareness among students, parents, and school administrators about the issue, which led to a culture of silence and impunity, also posed problems.
According to experts, rape is the unlawful carnal knowledge of a woman or girl without her consent or with her consent if such consent is obtained forcefully, through threats or intimidation of any kind, by fear of harm, or by means of false and fraudulent representation.
In Section 357 of the Criminal Code Act, applicable in the southern part of Nigeria, particularly Section 358 of the Act, sanctions for such acts include imprisonment for life.
Similarly, Section 282 of the Penal Code, as applicable in the northern part of Nigeria, provides sanctions for perpetrators.
Adeyanju says adopting a multi-faceted approach to curb the menace in those schools was crucial.
Such an approach should include education on gender equality and non-violent conflict resolution, the establishment of clear policies and laws to prevent and address violence, and the provision of support and counseling services for survivors.
She says it is essential to empower survivors to speak out about their experiences and create a safe environment to report incidents of violence without fear of retaliation or stigma.
She says this can be achieved through the implementation of reporting mechanisms and the provision of legal and psychological support to survivors.
According to Adeyanju, in terms of managing victims, it is crucial to provide them with comprehensive support, including medical attention, counseling, and legal assistance.
Survivors should also be empowered to take control of their lives and make decisions that are in their best interests.
However, SOS Children's Villages, an NGO, says: "Officially, GBV cases also happen in schools, but we regard those schools as avenues where strategic change can begin to reach the wider society when addressing SGBV issues.
"The school also has critical roles to play in the prevention and response mechanisms.
"Schools can serve as protective spaces for children, acting as an important arena for broader social change to end violence in and out of the schoolyard.
"School curricula should be designed to integrate gender issues such as gender-based violence, rights, and power dynamics, which can empower students and teachers.
"Laws that cover issues around children's violence—the Child's Rights Act (CRA) and the Violence Against Persons (Prohibition) Act (VAPP)—should be enforced.
"Teachers and school-based management receive specialized training that can help promote gender-sensitive and inclusive classrooms and develop positive forms of discipline in schools.''
It advocatesfor "a community accountability system, including some community child protection committees, with various stakeholders," as well as "awareness for parents on GBV within the community''.
It also suggests "support and help for victims and survivors of violence among students in secondary schools and other persons in the community''.
"On the part of the government, collaborating with the private sector has provided helplines and survivor support services to respond to issues of sexual violence,'' it says.
Also, Mrs. Bose Ironsi, Executive Director, Women's Rights and Advocacy Health Project, explainsthat SGBV in secondary schools can have significant negative impacts on students.
She says that these include physical and emotional trauma, decreased academic performance, increased absenteeism, and dropping out of school.
"It can also perpetuate harmful gender stereotypes and contribute to the cycle of violence.
"It is important to have comprehensive policies and programs that promote gender equality, address harmful gender stereotypes, provide support services for survivors, and hold perpetrators accountable.
"Students, teachers, parents, and the wider community all have a role to play in preventing and addressing SGBV in schools.
"SGBV is a serious problem in secondary schools. It is important to take steps to prevent and address it to create a safe and supportive learning environment for all students,'' Ironsi says.
Also, President Muhammadu Buhari's daughter, Hanan Buhari, laments the lack of enforcement of laws against rape and other gender-related violence in Nigeria.
She makes the assertion at her foundation's inaugural symposium on sexual violence, which was held at the Banquet Hall of the State House in 2022.
She says in spite of the Violence Against Persons (Prohibition) Act (VAPP) 2015 and various states' Violence Against Persons Prohibition Laws, "enforcement of such laws is still sorely lacking in far too many cases in Nigeria''.
"A 2018 Statistical Report on Women and Men in Nigeria using data obtained from the Nigeria Police Force and Ministry of Justice revealed that the rape incidences for women and girls are on an increasing trend, from 63 percent in 2015 to 72.1 percent in 2016 and 69.3 percent in 2017.
"According to data from Nigeria's National Anti-Trafficking Agency, only about 32 cases were reported between 2019 and 2020 for fear of stigmatization,'' she says.
For her, rape survivors must have immediate access to a health clinic that can provide emergency medical care, including HIV prevention and treatment and counseling.
"When a victim of violence files a police report, she must have faith that she will receive justice and that the perpetrator will be punished.
"In addition, an adolescent boy in school, learning about health and sexuality, must be taught that coercion, violence, and discrimination against girls are all unacceptable,'' she says.
Proffering solutions, experts have severally stated that a holistic approach that engages the governments, non-governmental organizations, civil society groups, educational institutions, the victims, and their survivors can be adopted to prevent rape and SGBV in Nigeria.
They say that the culture of silence in cases of SGBV, particularly rape, has persisted for a long time in our society.
Regarded as a taboo, "victims don't talk about it'' (rape), but were rather "forced to treat it in a manner that the culprit would not be severely dealt with according to the law''.
They also say that if our lawmakers continually provide the necessary enabling environment for people to report, encourage investigation, and try suspects in spite of the intricate legal system, the `rape culture' will be discouraged.
Furthermore, it warms the heart to realize that, with an array of opinions and ongoing conversations around dealing with the challenges of rape and SGBV at the family, community, national, and global levels, these challenges are surmountable.
In summary, stakeholders can continually tackle the seemingly irredeemable culture of rape and SGBV so that there will be no reason for survivors and victims to keep quiet while perpetrators have their way.



By Dianabasi Effiong and Abiodun Azi