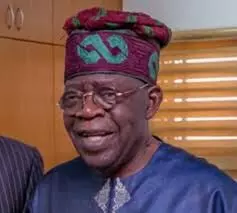 Labour wants Tinubu to brace up for the challenge of providing adequate compensation for the services and sacrifices of the Nigerian worker.
It is becoming apparent that organized labor may not give the President-elect, Sen. Bola Tinubu, the luxury of time to settle down before agitation for a wage increase as the clock of the May 29 inauguration thickens.
To them, they will not accept anything less than a N100, 000 minimum wage this time around, having been stuck with a N30, 000 minimum wage for nearly half a decade, although some state governments are yet to transit from the previous N18,000 to the N30,000.

The governors of the affected states have complained of a lack of financial resources to effect the payment, arguing that it was unfair to expect them to have the same salary regime as their counterparts with higher Internally Generated Revenue (IGR).
But Labour wants Tinubu to brace up for the challenge of providing adequate compensation for the services and sacrifices of the Nigerian worker.

"The NLC will pursue with utmost urgency a new national minimum wage law that would take into consideration the objective realities of our socio-economic system and expand its reach to capture more workers.

"It will create variables and thresholds for automatic adjustment of the nation's wage floor to avoid unnecessary adjustments,", Nigeria Labour Congress President,Jeo Ajero, said in his inauguration speech earlier this year.

He echoed the same position during the Worker Day celebration.

However, on May 1, Tinubu, in a message to the Labour Union to commemorate the 2023 International Workers' Day, promised that his administration would provide a living wage to Nigerian workers, describing the existing national minimum wage as "not enough".

"I shall have the honour and privilege to lead from May 29, workers will have more than a minimum wage, you will have a living wage to have a decent life and provide for your families," according to him.

Mr. Oladehinde Ariyo, a public affairs analyst, pointed out that there are people who collect as much as N100,000 per day while others collect N30,000 per month in the same country where there is no differential market.

Decrying the development, he said in a nation where "we all go to the same market, N30,000 is no longer acceptable to labor.".

Commending the proposed plan by the President-elect to give a living wage in a statement to the NLC on May 1, Ariyo said, "This is a laudable thing that Tinubu was not going to wait until the labor union resorts to threats, so it was important he gave the assurance.

He said Tinubu had already moved ahead of labor by putting forward a demand he was already anticipating from the NLC on what he was going to do regarding wage increases.

Justifying the reason why the President-elect must make good on his promise, he said "In those days, our teachers had access to loans to buy cars and houses, among others, but today such is no longer within their reach".

He said instead of the energy the country is directing on subsidies, "we can direct that at ensuring a living wage for Nigerian workers".

He also said that some underserved benefits by politicians and public servants should be taken off their radar, noting that it is high time to take a look at deserving benefits via a living wage for workers.

He noted that Nigerian workers truly deserved a better life, saying "If we are determined, money will be made available even through unexplored avenues that can become additional income".

Mr. Adejare Ibrahim, a public commentator, on his part, said a higher percentage of Nigerians who are living abroad are not really into any personal business.

According to him, all they do is work for an organization and get paid. "I have sampled the opinions of many people living abroad; the big difference between us and them is the wage system.

"For instance, I have a darling brother who lives in Israel. A few weeks ago, he took the time to explain their wage system to me. Some of them receive a daily salary for an informal job, but many of our university graduates don't receive it as a salary.

"According to our discussion, it's very possible for an unskilled worker to receive N80,000 to N100,000 per day (after conversion from shekel to naira)." Whereas, in Nigeria, any university graduate that receives $100,000 as a salary is one of the luckiest.

Ibarhim said:"If the Tinubu administration can effectively review our labor law so that an average Nigerian will be paid a quarter of what Nigerians living abroad receive as wage and salary, the problem of brain drain will be solved."

He also noted that a moderate upgrade of the nation's infrastructure, especially electricity, will do the trick.

He said the cost of living in Nigeria is relatively low compared to other countries. Nigerians love living in Nigeria. They are willing to stay back if certain expectations can be met, as explained.

Mr. Michael Oluwagbemi, a political analyst, said the minimum wage isn't just about the public sector but about a minimal wage that should be paid by all.

To him, what the President-elect is saying is that he will not only raise the minimum wage for workers, but all will experience a living wage, including access to credit. The message is focused on improving the economy.

Oluwagbemi, however, said that the revenue-based system of the country should be taken a closer look at, adding that there are leakages that must be addressed.

"The state governments can make money from land use sources, agriculture, among others; the resources are unlimited. "They can earn more revenue through several untapped sources," he said.

The analyst urged the incoming government to focus on the bad policies that allowed leakages, saying that is where we get a 50 percent deficit; it does not make sense to leave them unattended to.
By Femi Ogunshola