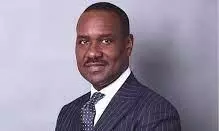 Universities have to evolve from `teaching knowledge` to `teaching how to learn and apply knowledge`. The value of education will not be the certificate or courses that students graduate in.
Prof. Isaac Ajayi, the Vice-Chancellor of Wellspring University Benin, said on Thursday that Nigerian universities should review their curricula to make their graduates globally competitive.
Ajayi said this at a pre-convocation lecture delivered to mark the 8th convocation of Glorious Vision University, formerly Samuel Adegboyinka University, Ogwa, in the Esan West Local Government Area of Edo.
The topic of the lecture is "21st Century Emerging Jobs: Imperatives for a New Paradigm in University Education."
Ajayi, who is also a professor of radiation and health physics, said graduates of Nigerian universities could not afford to lag behind in the digital and futuristic age.
He said the 2018 World Economic Forum's Future of Jobs Report had indicated that 65 percent of children entering primary school today would eventually work in new job types that did not yet exist.
"So, what we teach students in our schools today should prepare them for a future that we do not know about and can at best only anticipate or imagine?"
"Rather than teach students what to learn, what to think about, and how to solve a set of problems we present to them, we need to teach them how to learn, think about, and handle any eventuality they may face in the future."
"Original, holistic, integrated thinking is essential not only to prosper but to cope with and survive in the future."
"Different types of thinking have different epistemological foundations and purposes." "Analytical thinking is based on a positivistic and reductionist view of reality," said the former coordinator of the National Space Research and Development Agency (NARSDA).
According to Ajayi, today's and future graduates, therefore, need to be well skilled in information technology, among other modern-day courses, to remain relevant in the emerging global technology environment.
"Given the evolving and disruptive trend of digitalization, it is imperative for all Nigerian universities to adjust curriculums to keep pace and be ready for the future."
"I am pleased that NUC is cognizant of this fact, and it is currently reviewing the Benchmark Minimum Academic Standards (BMAS) for all programs.
"It will however, be necessary in implementing the new BMAS, to address the changing patterns of how capacity is built and know-how knowledge," he said.
According to him, the traditional approach of memorizing and regurgitating as the basis for acquiring knowledge is becoming less valuable because knowledge can now be easily recalled with the push of a button on digital devices.
Knowledge acquisition has been digitalized, and people can now easily `Ask Anything` on Google and get the answer.
"Universities have to evolve from `teaching knowledge` to `teaching how to learn and apply knowledge`.
"The value of education will not be the certificate or courses that students graduate in.
"Rather, in their ability to think critically, select the right data, interrogate and extract new insight, make choices, and take action to solve problems
"If the capacities of our youths are built this way, Nigeria has the best opportunities ahead to navigate the impact of the global trend," he said.
He urged the graduating students to be determined to make a difference in spite of the nation's social and economic challenges.
Remember that Paystack technology, worth $200 million in 2020, was founded in 2015 by Shola Akinlade and Ezra Olubi, two young graduates of Babcock University?
"Another one is the billion-dollar Flutterwave, founded by Linoluwa Aboyeji and Olugbenga Agboola, which is now bigger than most Nigerian banks.
"Many businesses are making money on Twitter, Instagram, and YouTube by teaching people skills and selling goods without owning a shop or even leaving a village."
"You must think entrepreneurial, as entrepreneurship is key for the future because there will be fewer jobs even as the world population will be growing," Ajayi said.