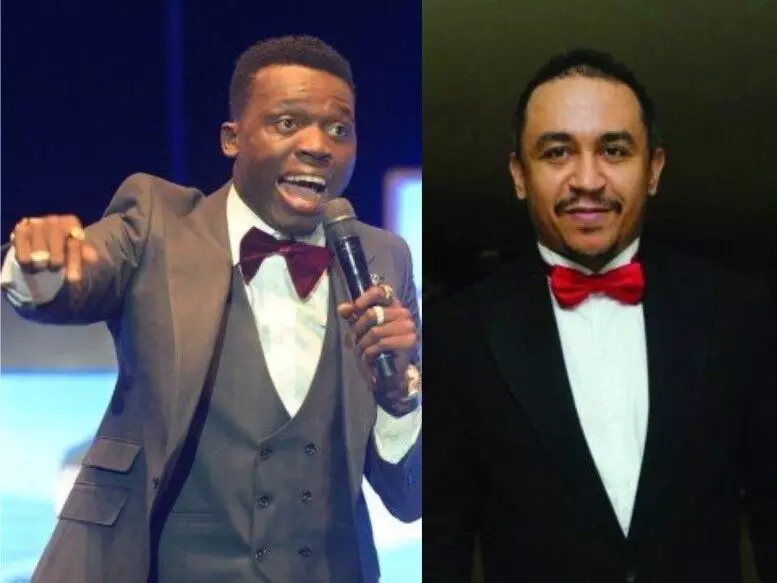 Comedian Akpororo fires back at Daddy Freeze over `low turn out' at show Comedian Akpororo has hit back on OAP personality Daddy freeze for taunting him over the low turnout of people at his Comedy show titled `Akpororo Live on Stage.' Akpororo held a comedy gig at his neighbourhood in Okokomaiko on May 4, Lagos. […]
Comedian Akpororo fires back at Daddy Freeze over 'low turn out' at show
Comedian Akpororo has hit back on OAP personality Daddy freeze for taunting him over the low turnout of people at his Comedy show titled 'Akpororo Live on Stage.'
Akpororo held a comedy gig at his neighbourhood in Okokomaiko on May 4, Lagos.
A video however surfaced online showing organisers slashing ticket price and at some point making the show 'free' due to 'low turn-out'.
Daddy Freeze, who once had a fall-out with Akpororo over paying of 'tithes' reacted to the video.
"Wasn't this the same comedian that insulted me and called me a wall gecko at the House of the Rock experience last December? Has his tithe stopped working for him or did he miss paying his tithe for a month?'', Daddy freeze said.
Akpororo, in his response posted a video on Instagram with the caption.
#roronation I dey my house jeje ooo now Wall gecko walker enter Abeg wetting una want make I do am
"I still pay my tithe and it is still working for me man! Ehnnn Daddy Freeze look the picture na better show I get yesterday and people full am. Ewo ewooo you be elderly person na, you be elderly person na. Guy get sense, get sense" Akpororo blatantly said in his video.
Source & Photo Credit: NAN